The Trusted Provider of Trenchless Services in Battle Creek, MI, and Nearby Areas
Sewer line issues can be a hassle, but there is no need to make it an even more stressful experience. DR Drain Cleaning has been the top name for quick, efficient, budget-friendly, and minimally invasive pipe repair services. We specialize in trenchless sewer repair in Battle Creek, MI, and other areas that we serve.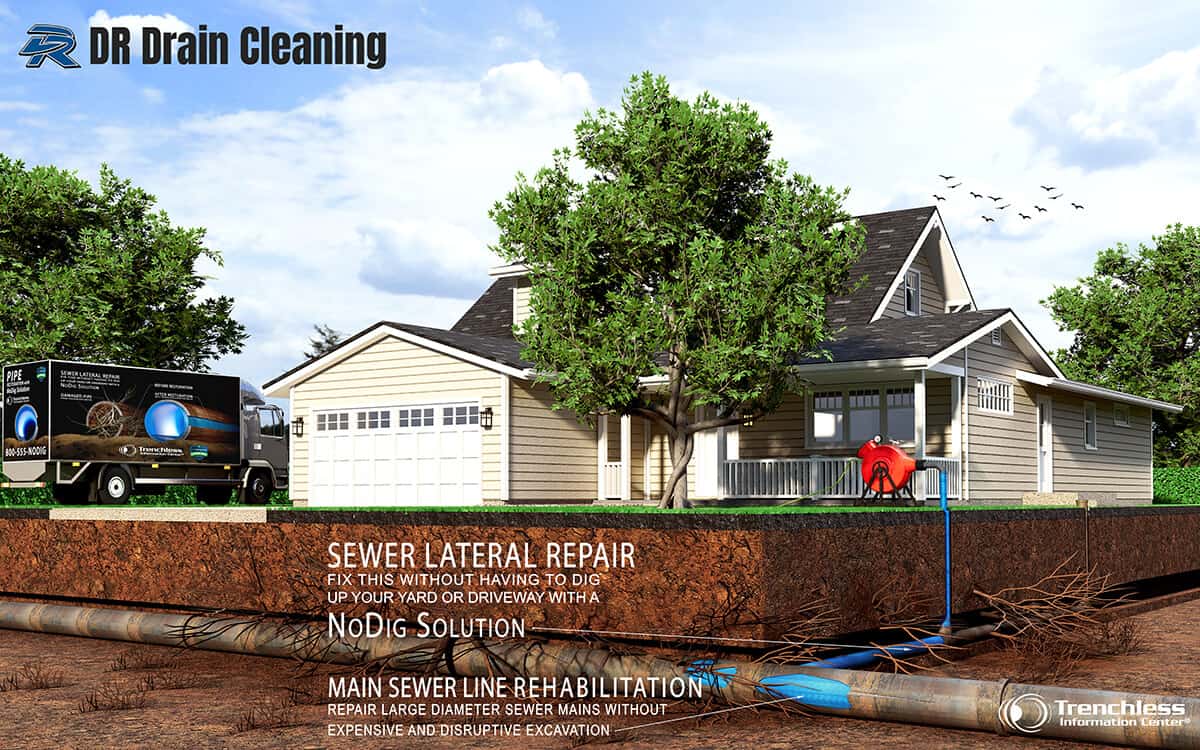 Relying on Trenchless Technology
When an agricultural engineer named Eric Wood was in need of a less intrusive way to address an issue with a duct above mushroom beds, he applied a new lining to the pipe's interior to rehabilitate it. Now, we use the same trenchless technology for an array of pipe problems. We rely on trenchless technology to provide solutions that do away with the extensive digging and the post-project cleanup associated with traditional methods. Be sure to ask us about:
Camera Inspections
Pipe Lining
Benefit from The Experts in Trenchless Repairs
We take pride in conducting minimally invasive services to address a few pipe issues. With DR Drain Cleaning ready to provide trenchless repairs, you can make the most of the technology that has been popular among many clients and even industry experts. We will be sure to take on your pipe issues in a quick yet effective manner. You also stand to benefit from:
Great Efficiency
Let us fix your pipes without disrupting your day or even your business operations
Non-Invasive
Fix pipes beneath your property without having to dig. No need to worry about your lawn or yard!
Cost-Effective
You also don't have to worry about costs. Our trenchless services assure you of a long-lasting solution, making them a cost-effective answer to your pipe concerns.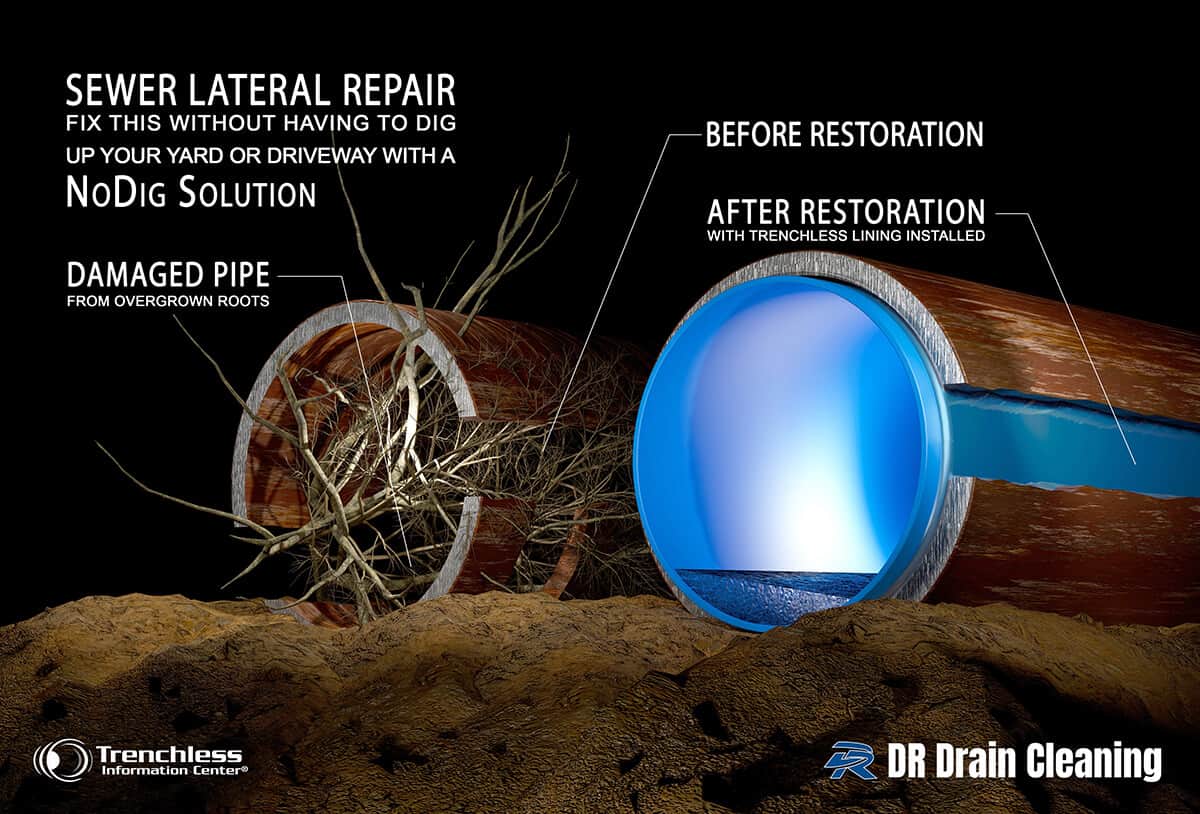 Providing Trenchless Pipe Lining
This approach to pipe repair is sure to save you time and money while also creating a smooth, flawless surface. We rely on a method that applies an epoxy coating to a liner to the interior of the damaged pipe. You will have a pipe that is like new inside of the existing one once the coating has cured.
Issues We Address
Tree root damage
Gaps within the pipe
Structural damage due to wear, age, or ground shifts
Misaligned or weak joints
Conducting Thorough Camera Inspections
We conduct camera inspections as a way to have a look inside your pipes without having to dig. By inserting a high-resolution camera into a small access point or cleanout and running the scope through the pipe, we can view the footage of the damage in real-time. Our monitoring service takes the guesswork out of the process, which means we will be sure to recommend the best course of action for your particular situation.
Contact DR Drain Cleaning Today
At DR Drain Cleaning, our team takes care of the needs of our residential and commercial clients in Battle Creek, MI, and nearby areas. We are your trusted source for trenchless services, as no job is too big or too small for our team. We also provide 24-hour emergency services. Call us or fill out the online form to schedule an appointment.